How to show lyric in music player Cara Menampilkan Lirik Pada Musik Player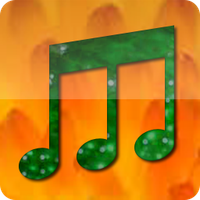 Assalamualaikum , apa kabar nih ? .
Semoga baik yah .
Disini admin mau share bagaimana cara menampilkan lirik dalam suatu lagu di media player . Khusus untuk perangkat yang berbasis
Windows
,
Android
,
Mac Os X
. Namun admin mau ambil sample untuk windows aja .
Untuk penampakan :
MiniLyric dalam player Media Monkey .
Berikut merupakan media player list yang sudah support * :
Download Link :
For Windows
For Android ( Apk from sadeutik.blogspot.co.id* )
For Mac Os X
Note* This App Belong to
©2015 Crintsoft LLC
http://www.crintsoft.com/ .
I don't own anything of it



Wassalamu'alaikum salam .

.